Our Philosophy – Fresno, CA
Dedicated,
Ethical Care for

Fresno Families
At W Dental, we have a commitment to our patients that we'll do everything in our power to help them feel comfortable and safe, and we'll never stop growing so we can continue providing them with modern, high-quality dentistry. We welcome you to read through our mission statement and core values below to get an idea of what you can expect from our team.
Mission
Statement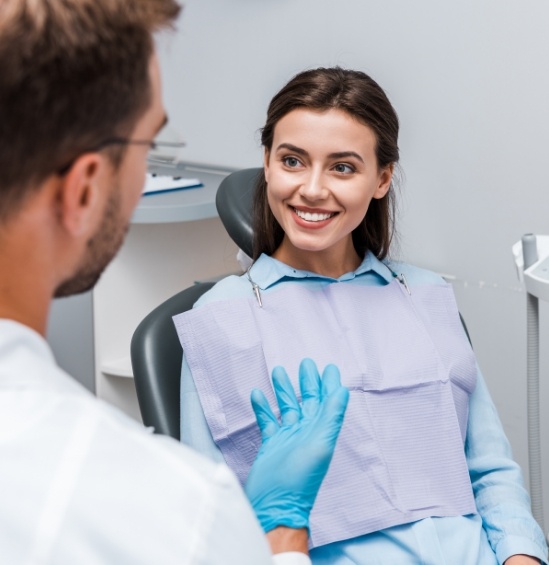 Our Commitment to the Central Valley Community Is:
To partner with you, our patients, to improve your health, quality of life, and self-esteem through modern and holistic dentistry.
To listen, seek to understand, and tailor your experience based on your wants and needs as they evolve over time.
To discover together the state of your oral health and your options, allowing you to make the best decision for you.
To create a warm and nurturing environment where you feel safe and valued.
To stay at the forefront of dentistry with the science, technology, and techniques
Care for you like you are family… because you are!
Core
Values
Integrity
Demonstrate the highest in ethics and morals. Do what is right and in the best interest of our patients.
Trust
Earn the trust of our patients and community by delivering on our promises and always modeling our Mission.
Respect
Build a culture of respect with our patients, each other, and our community. Show respect for each individual's uniqueness and priorities.
Continual Progress and Growth
Strive to be our best for each patient through continued professional and personal growth.
Everyone Deserves a Healthy Smile
At 5 or 95, everyone deserves a healthy mouth and a beautiful smile. Our goal is for our patients to retain all of their own teeth and have the ability to eat a crispy apple at any age. We accomplish this through a strong emphasis on preventive dentistry and patient education.
Positive Attitude and Fun
We find our work fulfilling and exciting, we love being able to make such a positive impact on people's lives. Even though our job is very serious, we don't take ourselves too seriously and like to have FUN!