Preventive Dentistry – Fresno, CA
A Healthy Smile
Means Less

Stress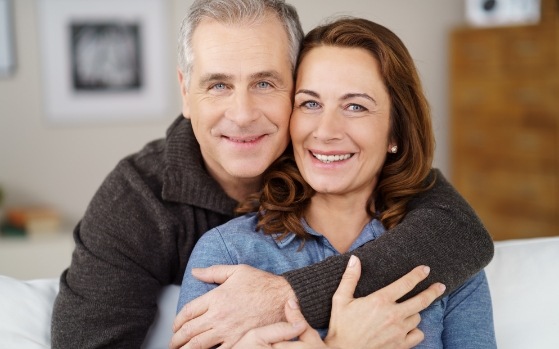 Preventive dental care allows you to take proactive measures to keep your grin cavity and gum disease-free, drastically reducing your risk of needing emergency dental care and experiencing pain or other issues related to oral health problems. Thorough checkups and cleanings, routine oral cancer screenings, and grinding nightguards can not only keep your smile presentable and functional, but they can also protect you from developing conditions that can impact your overall health and wellness down the road.
That means, with a little up-front effort, you can save your wallet from hefty dental and medical bills and have peace of mind that your health is on the right track. Call our office today if it has been more than six months since you last visited your dentist in Fresno.
Why Choose W Dental for Preventive Dentistry?
Comprehensive 1.5-Hour New Patient Exams
We See Patients of All Ages, Including Infants
Dentist Who Listens & Collaborates with Patients on Care
Dental Checkups
& Cleanings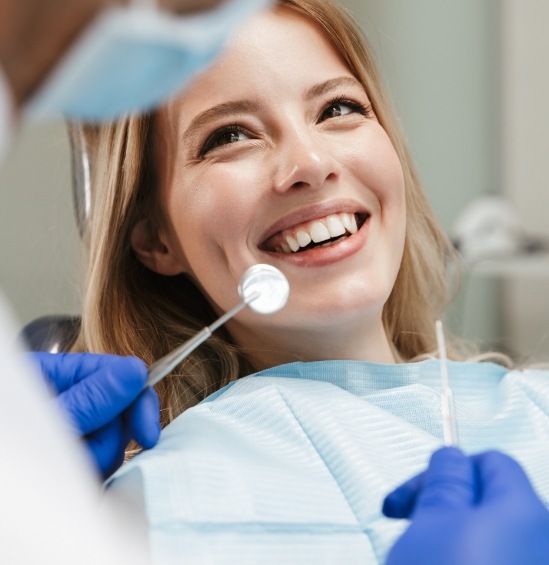 The American Dental Association, as well as our team at W Dental, recommends visiting the dentist every six months for a checkup and cleaning. We'll capture X-rays and conduct a thorough examination of your teeth and gums that will allow us to spot any signs of developing oral health problems and treat them before they have a chance to advance. We'll then polish and clear all plaque and tartar from the surface of your teeth, leaving your smile feeling refreshed and healthy.
Gum Disease
Treatment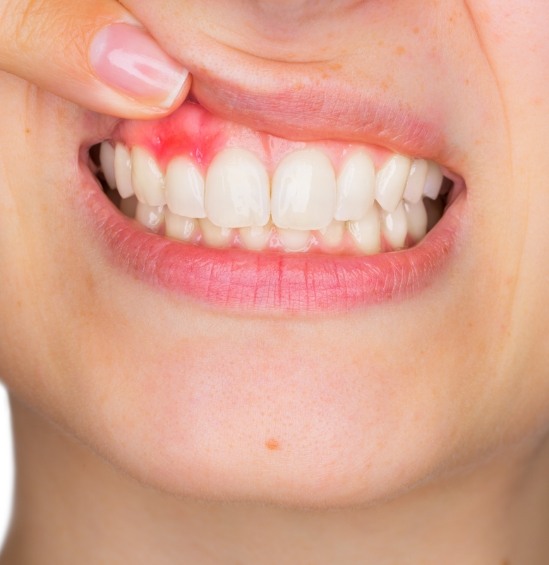 Gum disease is among the most common oral health problems, estimated to impact one out of every two adults, according to the Centers for Disease Control and Prevention. If you notice that your gums bleed when you brush or floss your teeth, chronic bad breath, or other signs of this condition, we may recommend a deep cleaning, also known as scaling and root planing. This two-step process allows us to control the accumulation of bacteria within the mouth to keep your symptoms from becoming worse, and in cases where we catch the condition early on, we can even reverse the infection completely.
Oral Cancer
Screening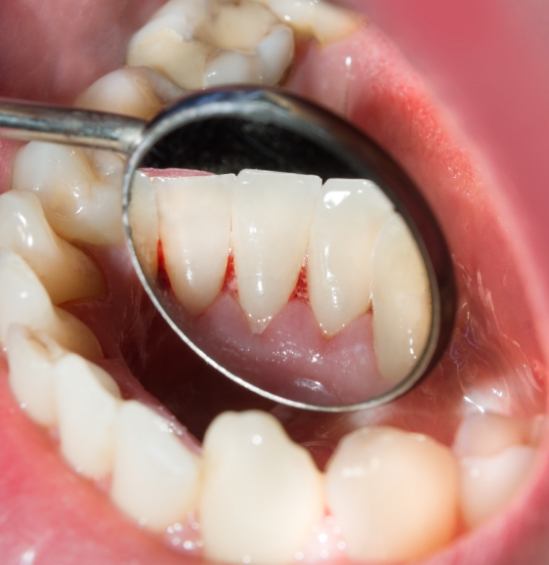 At each of your checkups, Dr. Jake will complete an oral cancer screening. This only takes a few minutes, but it can be lifesaving for some patients. While there are certain risk factors that can increase the chances of developing this disease, like excessive alcohol or tobacco use, or if you have HPV, oral cancer can develop in anyone. That's why we conduct thorough screenings once a year, examining your throat, lips, tongue, and soft oral tissues for any signs that may indicate you need additional testing.
Fluoride
Treatment
Fluoride is a naturally derived mineral that's produced by rocks and found in fresh water, fruits and vegetables, and even soil. It's added to local tap water and oral hygiene products due to its enamel-strengthening properties. With proper fluoride intake, patients who are at a higher risk of developing cavities can avoid them because the outermost protective layer of their teeth is stronger, allowing them to be more easily defended against the threat of decay.
Nightguards
for Bruxism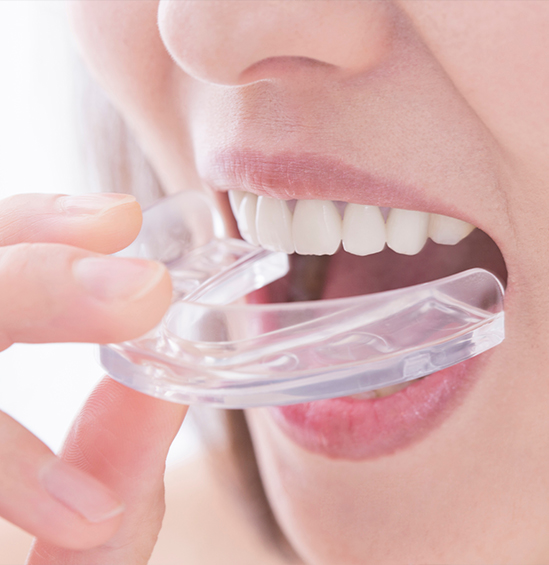 Do you wake up with a sore jaw or migraine that lingers throughout the day? These are two of the most common signs that you brux, or grind your teeth while you sleep. This can occur due to stress, jaw joint issues (TMJD), or even bite misalignment, but it's crucial to address, or else it could lead to broken, cracked, and damaged teeth. We offer customized nightguards that you can wear to cushion your jaw joints, teeth, and facial muscles from harm caused by bruxism.