Missing Teeth – Fresno, CA
Rebuilding Smiles
to Be Healthier

& Happier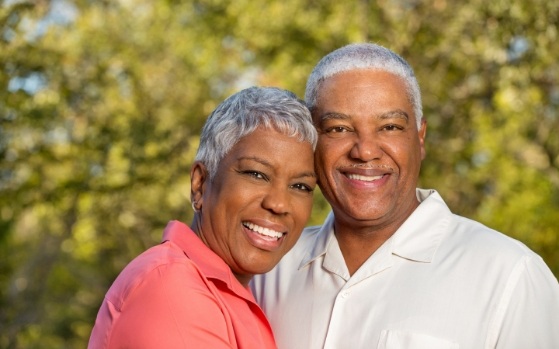 If you're dealing with tooth loss, know that not only is that a problem that we regularly treat here at W Dental, but it's also more common than you may think. According to the American College of Prosthodontists, an estimated 178 million people are missing at least one tooth, while 40 million are missing all of their teeth. Fortunately, thanks to modern dental advancements, we're able to offer natural-looking and fully functional prosthetics that allow you to live your life just like you did when you had a completely natural smile. Call our office today to schedule a consultation and learn what prosthetics may work best for you.
Why Choose W Dental for Replacing Missing Teeth?
Start-to-Finish Dental Implant Treatment
Custom-Tailored Dental Prosthetics That Look Lifelike
Dentist Who Listens & Collaborates with Patients on Care
Dental
Bridges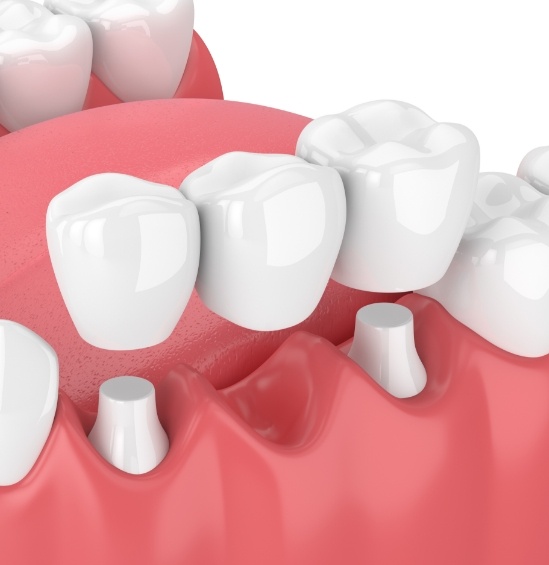 Dental bridges are customized prosthetics that allow us to literally bridge a space left by two or more consecutive teeth. The prosthetic is held in place with dental crowns that are fused to either side of free-standing replacement teeth called pontics. The crowns are secured atop the two natural teeth that border the gap in your smile, providing a strong foundation for the prosthetic and recompleting your grin.
Dentures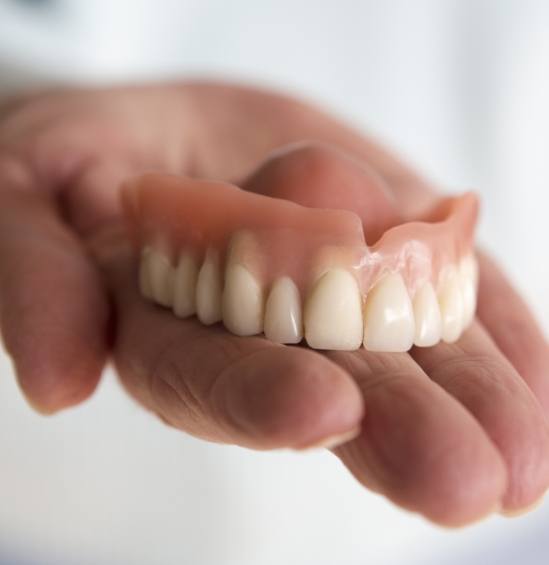 Dr. Jake Weissich offers both full and partial traditional dentures, depending on the type of tooth loss you face. Full dentures are designed to utilize natural suction to stay atop the gumline and restore an entire row of teeth, while partial dentures are custom-shaped to fit around existing teeth within the arch, filling various gaps in the smile. Modern dentures are crafted with gum-colored acrylic and other natural-looking materials, allowing them to mimic the lifelike appearance of home-grown teeth.
Dental
Implants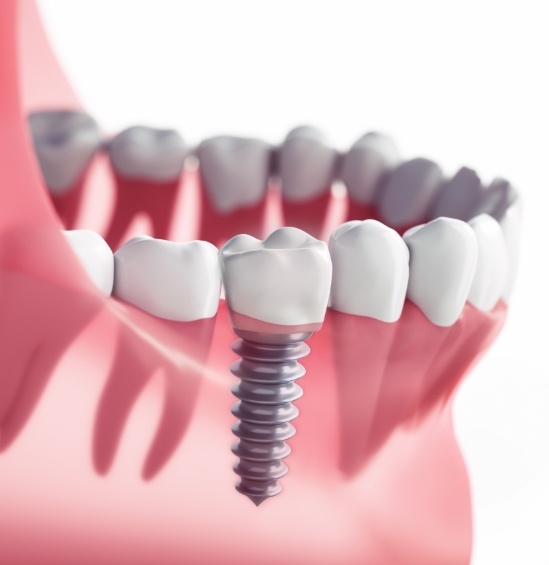 In addition to traditional dentures and bridges, Dr. Jake offers dental implants, a modern solution for tooth loss that replaces the entire missing structure, including the roots. This allows them to offer a wide variety of unique, health-boosting benefits that can be life-changing. Unlike with traditional restorations, when prosthetics are secured atop implants that have been surgically placed below the gumline, you won't need to worry about slipping or shifting replacement teeth. We invite you to learn more about this cutting-edge treatment by clicking on the link below.