Restorative Dentistry – Fresno, CA
Renewing the Health
& Function of

Damaged Teeth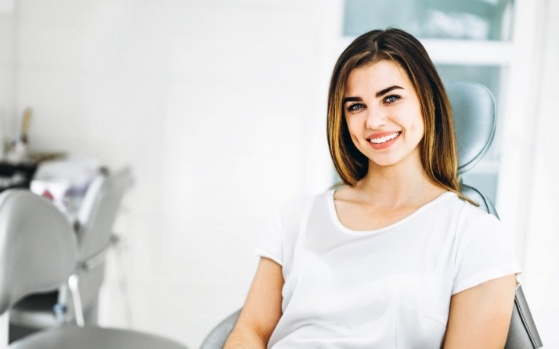 If you get a cavity or accidentally damage a tooth, you can trust that our team at W Dental can help restore and strengthen your affected pearly white. We offer natural-looking, durable restorations that can defend against future oral health problems as well as rebuild your tooth's natural structure. Each of our crowns and fillings is made from safe, biocompatible materials that seamlessly blend with the smile and can last for several years with proper maintenance. Call our office today to learn more about our restorative treatments and how they may be able to help you.
Why Choose W Dental for Restorative Dentistry?
High-Quality, Tooth-Colored Dental Materials Used
Full Spectrum Dentistry for Patients of All Ages
Extremely Thorough & Thoughtful Dentist
Dental
Crowns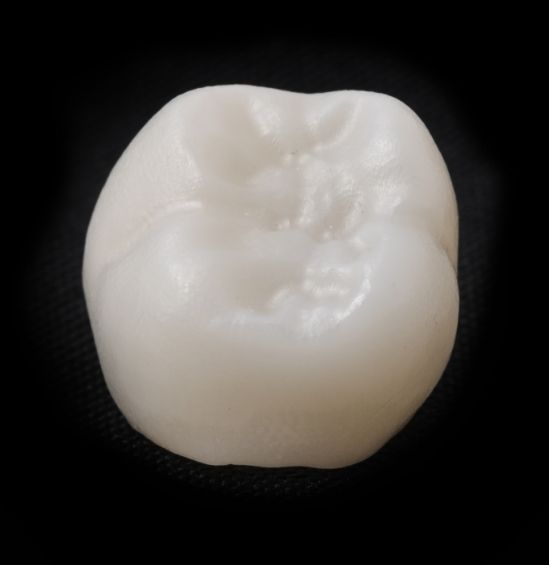 Dental crowns are cap-like structures that are designed to fit over the biting surface of teeth to provide them with additional protection and support. We typically recommend crowns for teeth that have large cavities, have been treated with root canal therapy, or are severely misshapen. Our crowns are crafted from high-quality materials like zirconia, porcelain, and ceramic. They are custom-shaded to match the color of your natural surrounding teeth, making them virtually unnoticeable once secured in place.
Tooth-Colored
Fillings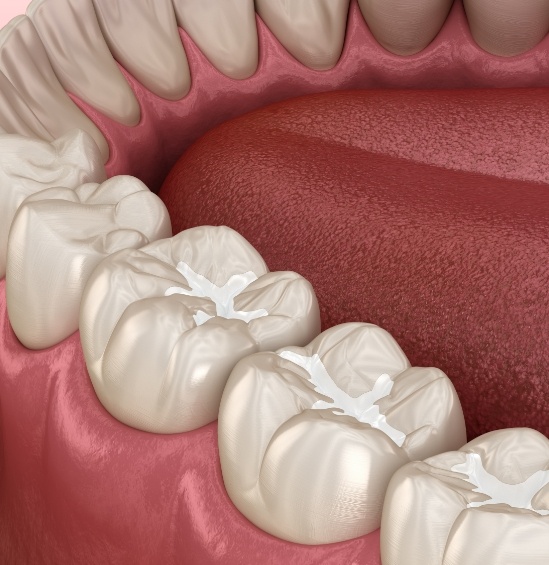 Cavities are one of the most common oral health problems that will impact most people in their life. They can develop for a variety of reasons, but the key to keep a simple cavity from progressing into a tooth infection or even tooth loss is to treat it as soon as possible. If we spot any signs of decay at your bi-annual checkup, we'll recommend having it filled. This process involves matching a biocompatible composite resin to your tooth color and, upon cleaning the tooth, placing it to seal off the inner chamber and protect it from getting worse or progressing to a more serious issue.
Full Mouth
Reconstruction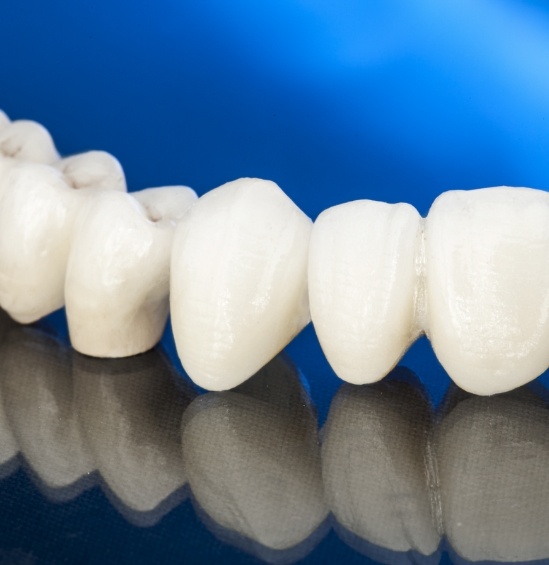 If you suffer from multiple oral health problems, like decay, dental damage, or tooth loss, a full mouth reconstruction may be the best answer for you. Our team will develop a customized treatment plan to meet each of your unique smile goals, whether that's restoring or repairing several missing or damaged teeth or improving the overall function of your grin. Every step of the process will be tailored to you.