Smile Stories – Fresno, CA
Hear Our
Real Patients'

Stories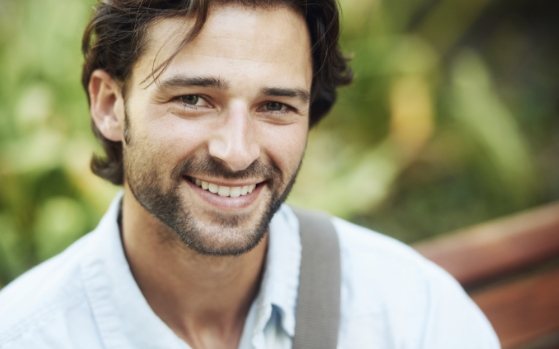 Our W Dental team is proud to be involved in so many life-changing experiences for our patients, from full mouth reconstructions to ClearCorrect and SureSmile orthodontic transformations. You can get a better idea of the type and quality of care our team provides our patients as well as see some of the stunning smile evolutions we've taken part in by reading and seeing our patients' stories below. If you feel inspired to schedule a consultation and learn how we can rejuvenate your grin, give us a call!
"This young female patient visited the office today looking for a fast solution to her problem. She had a temporary filling placed some time ago that doesn't match the color of her teeth. With an interview for a new sales position coming up in a week she needed a quick fix. I removed the temp filling and some decay, and thirty minutes later had her ready to crush that interview!"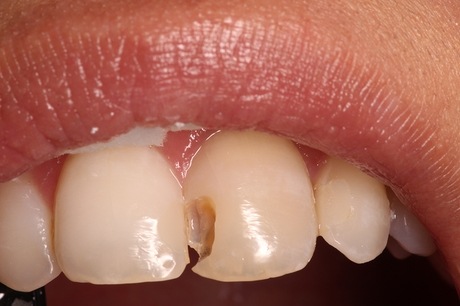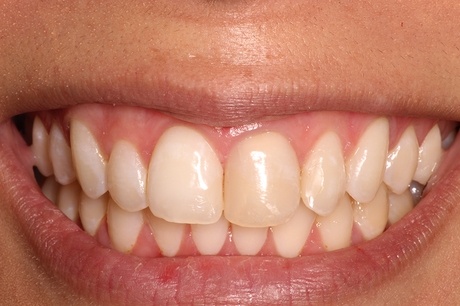 "This high school senior was born congenitally missing her upper lateral incisors. She has been wearing a partial denture her whole life to hide the empty spaces. Her one wish was to have the teeth permanently replaced with implants and crowns before graduation. We made her wish come true!"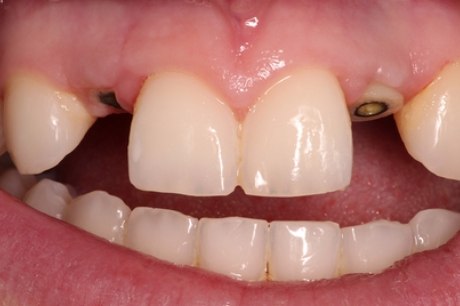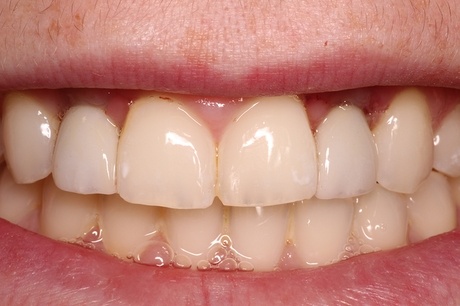 My hygienist came to work earlier this year and showed me her upper front tooth that she had just broken. We fixed her tooth right on the spot. No anesthesia necessary. Twenty minutes later she was as good as new!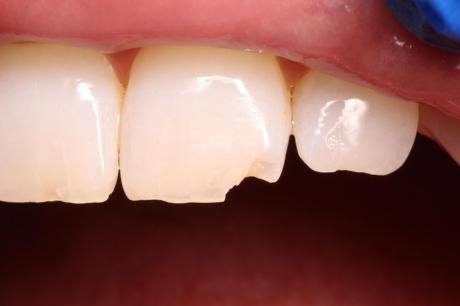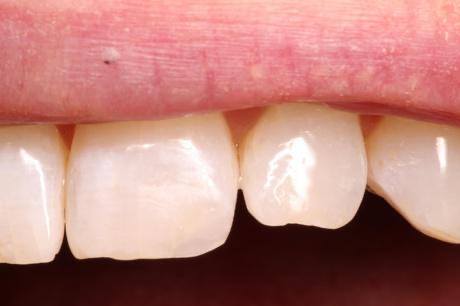 This female patient came to me with concerns about the appearance of her upper central incisor. She wanted to improve the appearance of her tooth but was limited financially. With a little bit of bonding I was able to improve the aesthetic of her smile and stay within her budget. Happy patient!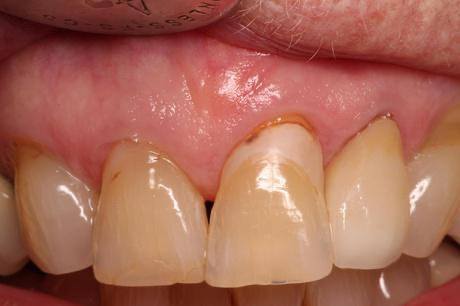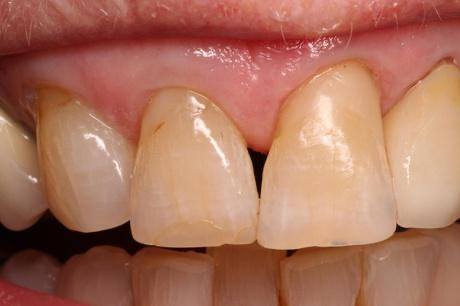 This elderly patient has beens suffering from debilitating arthritis and has lost the dexterity she needs to take good care of her teeth. With a little bit of bonding we were able to improve her smile significantly, allowing her to smile in public for the first time in months.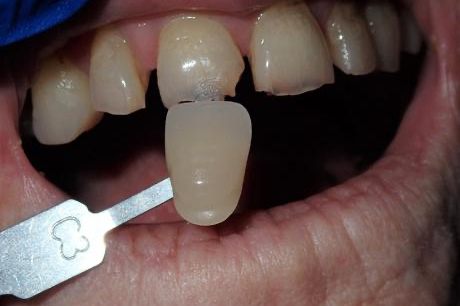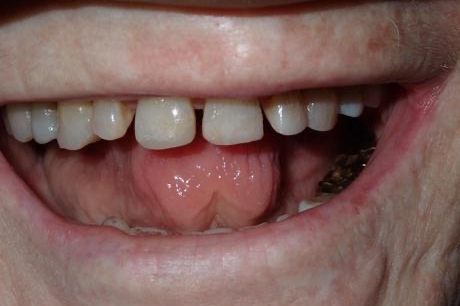 This patient developed a crack in an old crown and did not want to replace it. I was able to remove the cracked/stained porcelain and patch it up for her with some bonding. The patient is happy and this will buy her some time to save for a new crown when she is ready to replace it.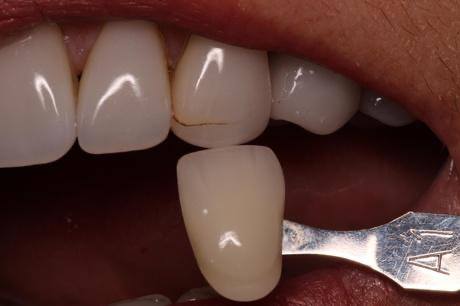 This patient broke his front tooth and had to have it extracted. He chose to have it replaced with a bridge. Two appointments later and he was all smiles!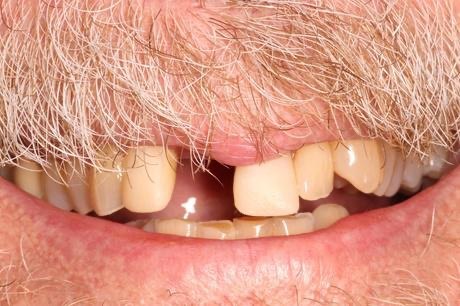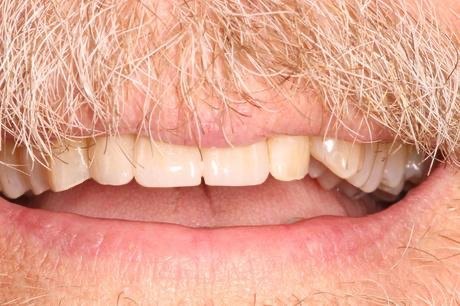 This patient developed an abfraction on his upper right premolar from years of clenching and grinding his teeth. He had a filling placed in it years ago by his previous dentist and it ultimately came out. We were able to replace it with simple bonding.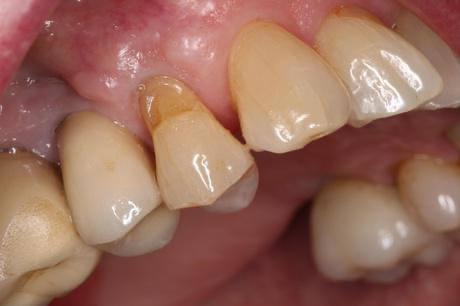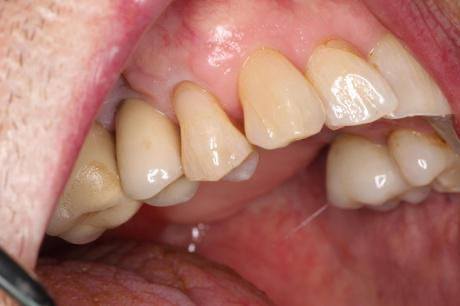 This lovely lady broke a front tooth. It had to be extracted, leaving a large space in her smile. Dr. Weissich filled the space with an all porcelain bridge and got an excellent cosmetic result.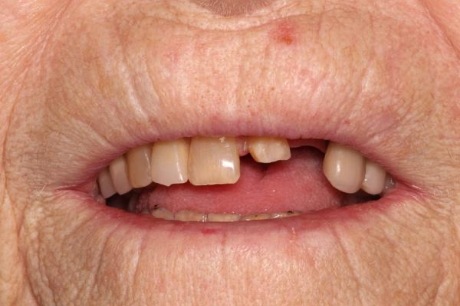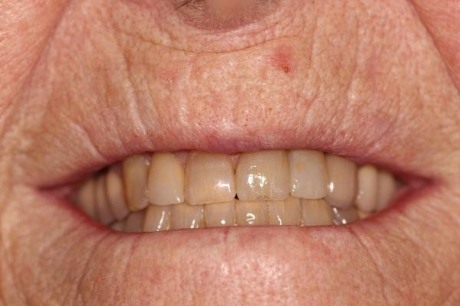 This patient came to me with several cosmetic concerns regarding her lower front teeth. She didn't like that they were crooked and chipped. She also did not like the uneven and receding gumline. We were able to get her an excellent cosmetic result with four individual veneers and her next stop is the specialist who will surgically even up the gumline.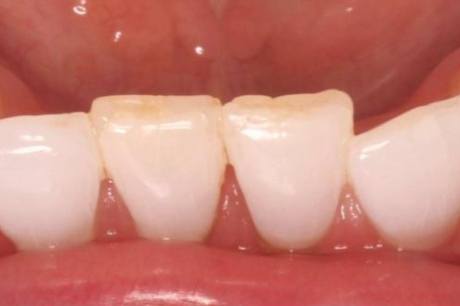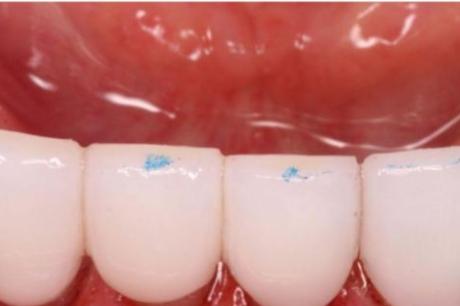 This patient had braces in her youth to close the gap between her upper central incisors. She lost her retainer and didn't have it replaced. Within 6 months the space had completely opened up again. Using clear aligner orthodontics we closed the gap in 3 months and the patient couldn't be happier with her smile!